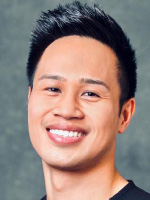 Dr. Tristan Fowler is the newest addition to our team. Joining our practice in August 2020, he is excited to provide exceptional care to the patients in our community. Dr. Fowler graduated from Kansas City University of Medicine. Following medical school he continued his education and training at the Obstetrics and Gynecology residency program at Michigan State University-Sparrow Hospital in Lansing, Michigan. While there, he served as an Assistant Professor of Obstetrics and Gynecology at Michigan State University. Dr. Fowler is FLS certified and skilled in performing minimally invasive hysterectomies among other procedures, including laparoscopic, robotic and traditional "straight stick" hysterectomies.
Dr. Fowler considers it a privilege to take care of women and develop long-term relationships of trust. Women tend to be under-represented and underserved, but his multicultural life experiences provide him with unique cross-cultural experience and understanding useful in relating to patients' needs.
Dr. Fowler loves that he can serve as an educator and advisor to help women develop preventative, nutritional and integrative health plans. Coming from a minority standpoint, he feels an urge to provide individually sensitive care for women who are often caring for others without equal regard for self. This kind of holistic, personalized approach allows him to see patients' overall lifestyles improve under his care. What some people call outgoing is his natural desire to connect deeply with each person he meets.
Dr. Fowler's free time is spent with his partner Alex and their dachshund Zeke. They love taking him for hikes and occasionally camping. They are still working hard at perfecting their indoor and outdoor gardening skills.