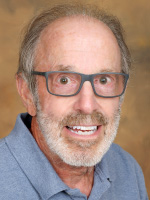 Dr. Herbert Hodes graduated from the University of Kansas School of Medicine in 1969. He spent two years serving the United States, working at the Jacksonville Naval Hospital in Jacksonville Florida, before returning back to Kansas to complete his residency at The University of Kansas Hospital. He began working in private practice in 1974, eventually opening Center for Women's Health in 1978.
Dr. Hodes is a clinical assistant professor at the University of Kansas Hospital and a lecturer for the University of Missouri - Kansas City School of Medicine. He is a member of the Kansas City Gynecological Society, Metropolitan Medical Society, Johnson County Medical Society, Kansas Medical Society, Kermit E. Krantz Society, Association of Reproductive Health Professionals and Physicians for Reproductive Choice & Health.
In 2016 Dr. Hodes received the Lifetime Achievement Award from Planned Parenthood Great Plains. Dr. Hodes takes pride in serving the Kansas City area over the last 40 years. When he isn't working, he enjoys a good game of pickle ball or an adventurous hike.

To schedule an appointment with Dr. Hodes, call Center for Women's Health at 913-491-6878.